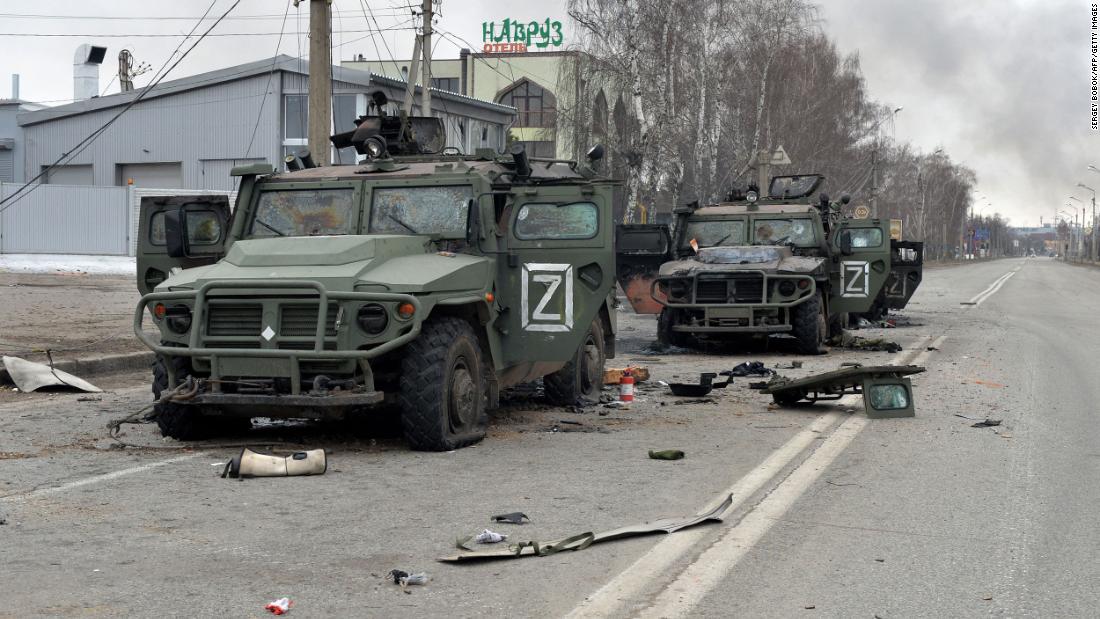 Russia invades Ukraine and Vladimir Putin news
Moshe Reuven Azman, the chief rabbi of Ukraine, condemned the missile attack near the Babyn Yar memorial in Kiev, saying three missiles hit the area.
"War crimes are taking place here," he said in a video statement on his Facebook page.
"The Russian army, which fought the fascists in 1941, is bombing the civilians of Kiev, Kharkiv, Odessa. Just now the Babyn Yar was bombed. Three missiles hit the place."
"Babyn Yar – it's symbolic. Babyn Yar is a resting place for 200,000 innocent elderly people, women and children," he added.
Between 1941 and 1943, the Nazis slaughtered tens of thousands of people at Babyn Yar, including nearly all of Kiev's Jewish population, according to the memorial's official website.
"I constantly get calls from Jews, not just Jews, Ukrainians and Russians from all over Kyiv asking for help," the rabbi said.
"They need humanitarian aid. Every day I try to help. The elderly [are] calling saying they don't have the necessary medicine, mothers [are] calling saying they have no food for the children, they are suffering from the shelling."
Azman's Facebook video continued with the rabbi pledging to no longer be silent amid the violence.
"I have been silent for a long time, I will not do it again. I address you, dear Russians, dear Jews, to all those who are not indifferent: those who silently agree with what is happening or those who remain indifferent – are accomplices in this army crime against humanity. I only say what I see. I'm not afraid to die. I could never have imagined in my worst nightmare that I could die under Russian bombardment.